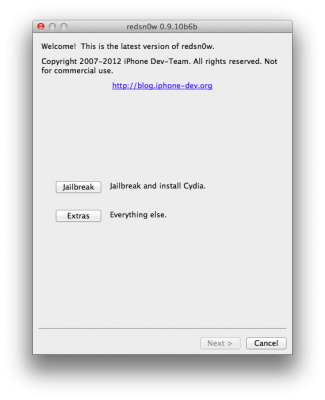 The iPhone Dev-Team has released updated RedSn0w 0.9.10b6b for Mac OS that fixes an issue for those on Mac OS X 10.5.x or earlier.
Update #1b: The OS X version of redsn0w has been updated to fix an issue for those running OS X 10.5.x or earlier.
You can download the latest version of RedSn0w from here.
Our step-by-step tutorials for jailbreak iOS 5.1 using redsn0w 0.9.10b6 are here.
1
,
Ads
,
download
,
iOS
,
iOS 5
,
iOS 5.1
,
iPhone
,
jailbreak
,
Mac
,
Mac OS X
,
redsn0w
,
redsn0w 0.9
,
RedSn0w 0.9.10
,
sed
,
test
,
Tutorial
,
update
,
джейлбрейк
,
скачать