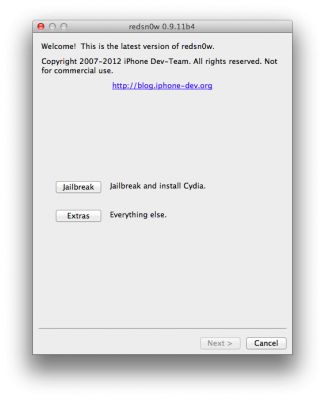 The iPhone Dev-Team released RedSn0w 0.9.11b4 with support for the tethered jailbreak of A4 devices on iOS 5.1.1 – iPhone 4, iPhone 3GS, iPad 1, iPod Touch 3G and iPod Touch 4G.
Version 0.9.11b4 completes the tethered JB support for 5.1.1 on A4 devices and earlier, including proper "Stitching" and "Custom" creation of NO_BB IPSWs.
You can download RedSn0w 0.9.11b4 here.

iOS 5.1.1 jailbreak step-by-step tutorials are available here.