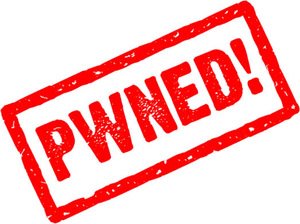 DevTeam released much anticipated untethered jailbreak for the latest iOS 4.3.1 – RedSn0w 0.9.6 rc9 and PwngeTool 4.3.
The 4.3.1 untether works on all Apple devices that support 4.3.1 except for the iPad2:
iPhone 3GS
iPhone 4 (GSM)
iPod Touch 3G
iPod Touch 4G
iPad 1
AppleTV 2G (PwnageTool only for now)
Redsnow is easy to use, it is available for Windows and Mac OS. Pwnagetool can be used to create custom ipsw and preserve baseband, it supports Mac OS only.
You can download RedSn0w 0.9.6 rc9 here and PwnageTool 4.3 here.
Here are our tutorials:
Ultrasn0w doesn't work on iOS 4.3.1 yet (even with iOS 4.3.1 + old baseband). The fix will be available soon. Here's a warning from DevTeam for unlockers:
ultrasn0w users don't update yet! We need to first release an update to ultrasn0w that fixes some incompatibilities when FW 4.3.1 is used on the older basebands supported by ultrasn0w. And remember once we do fix ultrasn0w for 4.3.1 (we'll announce it here and on twitter), you must only get there via a custom IPSW from PwnageTool, Sn0wbreeze or xpwn! Don't ever try to restore or update to a stock IPSW, or you'll lose the unlock!
Related posts
1
,
3.1
,
3G
,
3GS
,
4.3
,
4G
,
Ads
,
app
,
Apple
,
AppleTV
,
baseband
,
DevTeam
,
download
,
GSM
,
Howto
,
iOS
,
iOS 4
,
iOS 4.3
,
iOS 4.3.1
,
iOS4
,
iPad
,
iPhone
,
iPhone 3G
,
iPhone 3GS
,
iPhone 4
,
iPod
,
iPod Touch
,
iPod Touch 3
,
iPod Touch 3G
,
iPod Touch 4
,
iPod Touch 4G
,
IPS
,
ipsw
,
jailbreak
,
Mac
,
pwnagetool
,
PwnageTool 4
,
PwnageTool 4.3
,
redsn0w
,
redsn0w 0.9
,
RedSn0w 0.9.6
,
sed
,
sn0wbreeze
,
stock
,
test
,
tethered
,
tethered jailbreak
,
Tutorial
,
Twitter
,
ultrasn0w
,
Unlock
,
untethered
,
untethered jailbreak
,
update
,
Windows
,
анлок
,
джейлбрейк
,
отвязанный джейлбрейк
,
скачать